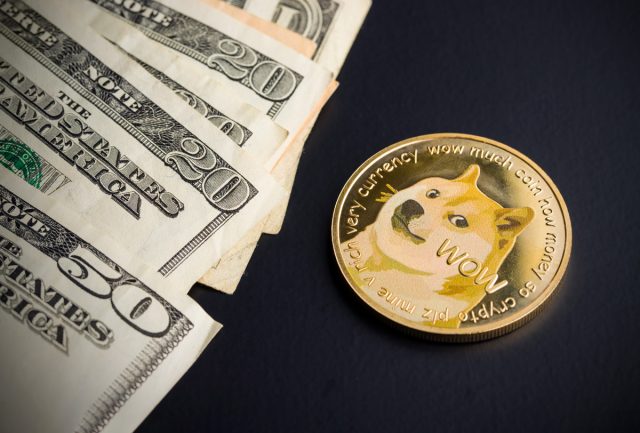 Cryptocurrency trading has gained popularity among investors and traders who want to explore the digital asset market. DogeCoin (DOGE) is a memecoin that has attracted a lot of attention in recent years due to its lively and enthusiastic community. To navigate the market efficiently, it's essential for traders to understand the process of converting DOGE to USDT (Tether). DOGE USDT is a trading pair supported by crypto platforms. When choosing this pair, you mean the conversion of these two assets among one another. That may be USDT to DOGE or vice versa, DOGE to USDT. In this article, we will consider the conversion of DogeCoin to Tether.
A Guide on Converting DogeCoin to Tether
The steps below are about the same on all crypto platforms. The difference may be in the name of sections and, of course, rates and fees:
Select a platform that facilitates trading in both DogeCoin and USDT pairs. It's important to choose a reliable exchange that suits your trading preferences and is easy to use.
Create an account by submitting the required information and completing the verification process. You will need to verify your identity by providing appropriate documents like a government ID and proof of address. Different exchanges may have various verification levels with specific withdrawal limits. Once the verification process is complete, you can access higher trading limits and improved account security.
To deposit your DOGE into the exchange wallet, go to the «Wallet» or «Funds» section of the platform after setting up and verifying your account. Look for DogeCoin (DOGE) and generate a wallet address for it. It will be a unique combination of characters specific to your account.
To initiate a transfer, you need to copy the generated wallet address. Make sure to double-check the address to avoid potential loss of funds. Once you confirm the transaction, wait for the network to validate and confirm the transfer. The transfer may take a few minutes to an hour to complete, depending on network congestion.
After your DOGE deposit appears in your exchange wallet, you can start the process to convert it to Tether. Go to the trading section of the exchange platform and look for the DOGE USDT pair, which shows the exchange rate between Dogecoin and Tether.
Specify the quantity of DOGE you want to convert to USDT. Ensure you review all transaction information, such as exchange rates and commissions. Also, be mindful of market indicators or price changes that could influence your decision. Confirm the transaction to complete the trade.
Once the conversion is complete, your DOGE will be traded for USDT, which will then be added to your exchange account.
USDT is a stablecoin that maintains a steady value as it is pegged to the US dollar. Each USDT token is theoretically supported by an equal amount of fiat currency held in reserve. You can use USDT for a variety of reasons – you may invest in crypto, trade with other cryptos, or keep it as a stable asset.
Please keep in mind that the duration for the USDT to show up in your account may differ based on the exchange and network congestion. Usually, it appears immediately, but in some cases, network delays may happen.